Available weanlings -
Because availabalility is changing daily on our weanlings, please find the latest updates on our foal page.

Very quick overview of the available 2019 foals (last update 02-10-20)
We may have more coming available that had been reserved.

We offer risk-free in-utero reservations on 2020 foals.


A deposit ($200 to $500, depending on siring stallion) gives first right of refusal and is 100% refundable until the foal is born and evaluated. There is no obligation to buy the foal.

.

Two Timin Shiner x Codys Zodiac
red roan stallion, $2600

Metallic Mist x Paddys Lena Two Eyes
sorrel stallion $2100

Due to wintery conditions on our ranches not all weanlings are available for pick up at this time (February 2020). We do accept deposits to hold. Please inquire for more information on location.

Metallic Mist x Choosen Delight (SR Instant Choice)
sorrel stallion, $4200

Metallic Mist x MS Lucky Lena
sorrel filly, $3800

.

.
Available broodmares (last update: February 10, 2020)

We do not have any broodmares available at this time.

We are open to offers on any of our horses, please do not hesitate to ask, but please understand that we do not put a price tag on a horse that we are not actively offering for sale - let us know what you'd be willing to pay.

.
Available prospects (last update: February 10, 2020)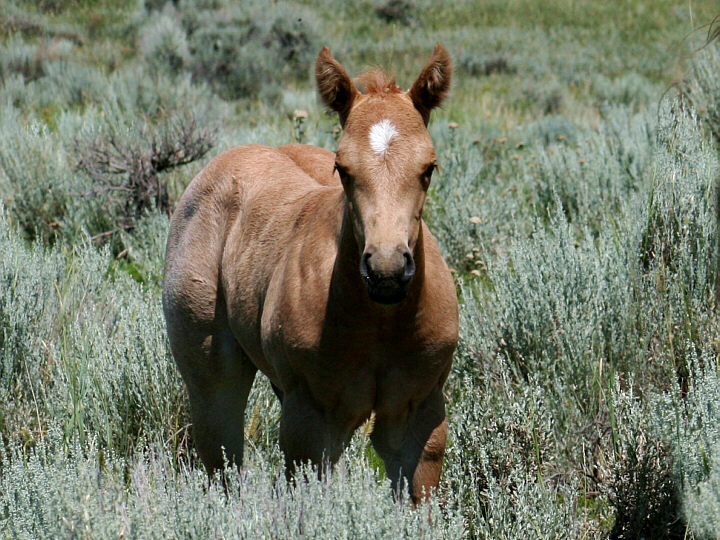 We will have a 2018 palomino roan filly by Two Timin Shiner out of Merada Misty coming up in Spring. We do not have any recent pictures of her but are waiting for the snow to melt.

.
Available Saddle Horses (last update: February 10, 2020)

We do not have any saddle horses available at this time.
HOME | NEW FOALS | BROODMARES | YOUNG PROSPECTS | BROKE HORSES
.
Colored Horse Ranch - 52 Wenger Road - Devils Tower, WY 82714 - USA
Contact - Heike Bohl - ph 307-756-3907 - e-mail info@coloredhorseranch.com