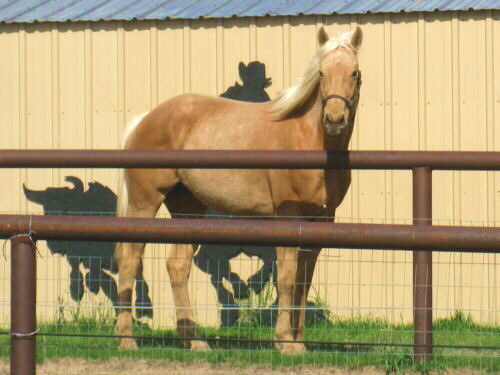 Corona has been used at the ranch, been roped off and worked cattle. She is very tall (true 16.2 hands) without being bulky. Very friendly disposition and easy to handle. Crosses natural obstacles like creeks, water, fallen timber and such, used to get up and down steep canyon sides. She is not a fast horse but will speed up for a stray yearling.

Despite her impressive size she tends to be more on the bottom of the pecking order.

She was born and raised in the Badlands of South Dakota and is not registered.